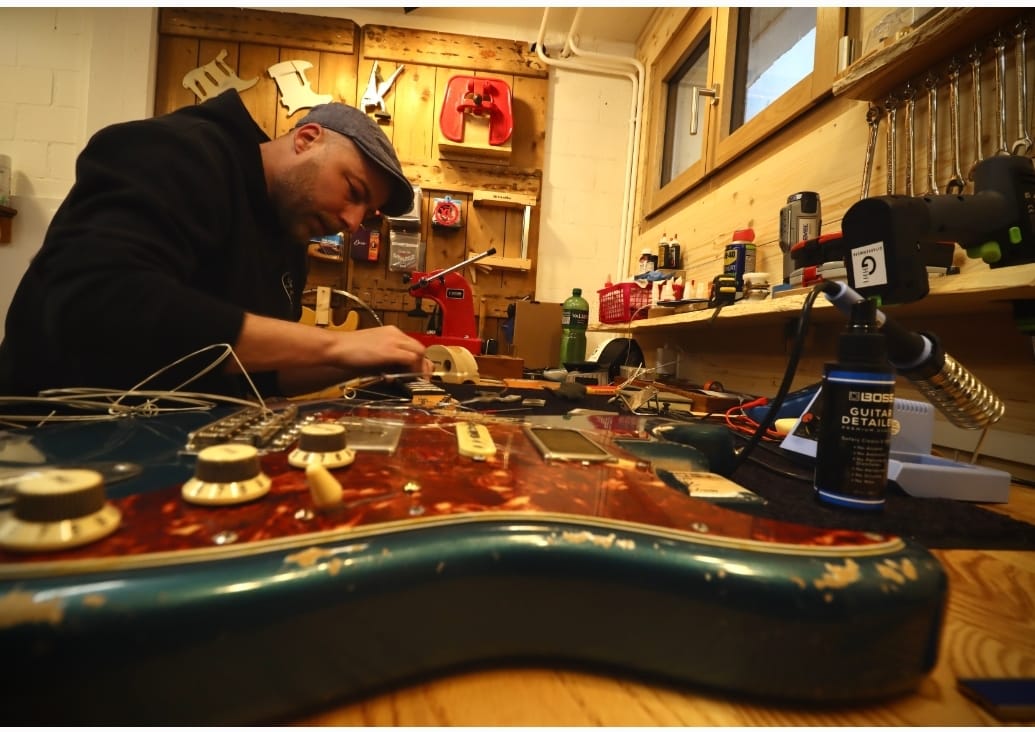 A couple of years ago I had the good fortune to discover the guitars made by Swiss luthier Rene Honauer. He started building guitars back in 2010, with an emphasis on making new guitars that sounded like the old vintage ones….after much experimentation he realized it is largely the well seasoned wood, and the proper thin nitrocellulose lacquer finish, like they used in the 50's back in Fullerton, Ca. Of course there are many other details, but these two factors are huge. When I first played one of his guitars, it felt alive and "played in" even though it was newly made, and this really caught my attention!
When traveling abroad a few years ago, he happened to meet a family in Seattle, Washington that was in the business of supplying lumber for the guitar industry in the 50's~60's. As it turned out, they had a large surplus of the old material that was stored. So a dream was born; why not form a relationship to use all this aged wood to make the best vintage style guitars available?? The guitars he produces today are made from this same wood from Seattle. Why is this so important? Well, there are many technical reasons, but to put it simply, over time the wood dries out, and also the cellular structure changes, which causes it to vibrate more easily. So starting with the best aged materials is crucial to reproducing a vintage style instrument, and this is exactly what Rene does.
Handmade, lightweight, resonant, and a vintage nitro finish. With a total production of about 30 guitars per year, each one is made with loving care, to perfection.
We are proud to offer you REH guitars on the Fandango Guitars website!