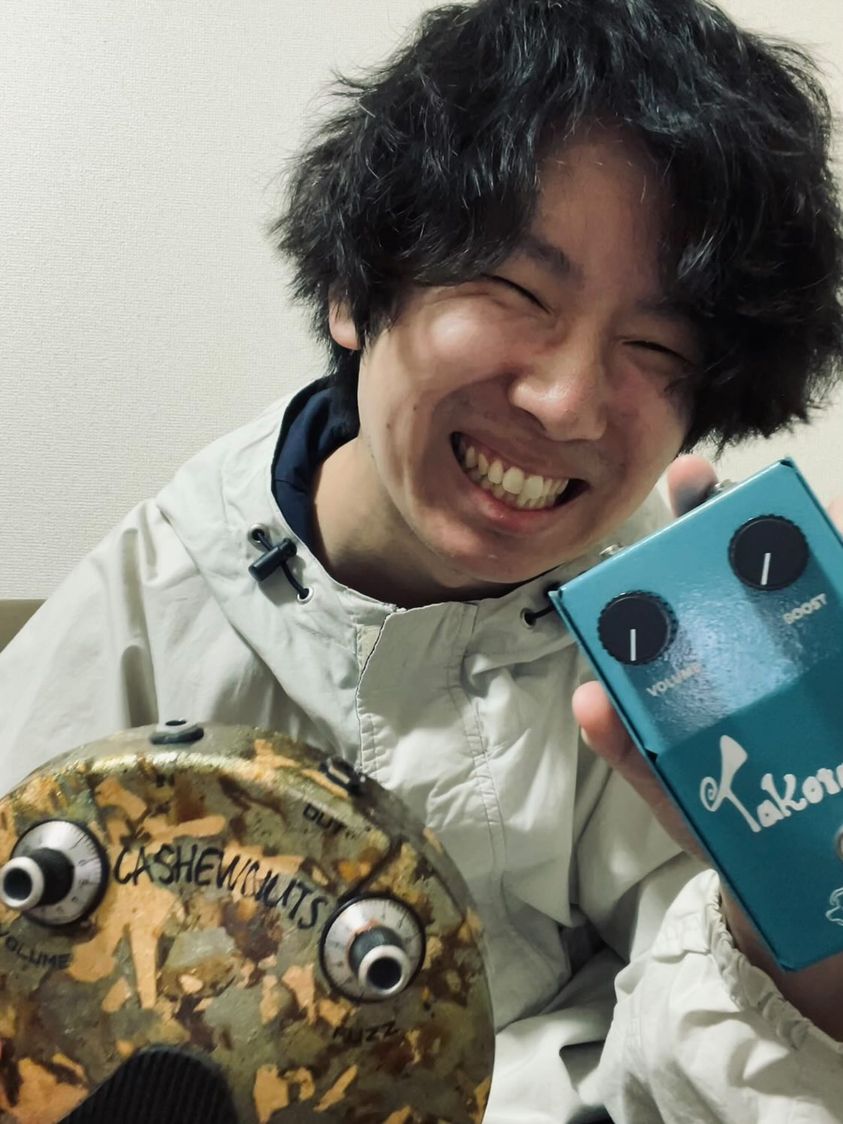 I lost my original job due to the covid19 virus. It became difficult for me to pay my rent, so I started selling guitar pedals that I had made as a hobby on Japanese auction sites.
After a while, I received orders again from people who had bought my pedals. This time with detailed specifications. As I responded to their requests, my brand was able to have many customers.
I initially created my pedal brand just to pay next month's rent. That is why the name of my brand is a little different. I didn't intend to do it for long. If I had a street-level storefront, customers must have come in and ordered a café latte.
Around the time I sold pedals on auction sites for about 6 months, Japanese pedal magazines and Japanese music stores approached me. Then YouTube, Twitter, and Instagram celebrities picked up on it, and many more people became aware of my brand.
I am very excited to know that my pedals will now be carried by a store in Switzerland, far away from Japan.
About my studies
I started selling pedals with very little technical knowledge. I started with Fuzz pedals.
I had to meet the demands of many customers, so I went to the city library while building pedals. That continues to this day.
Many of my pedals are based on vintage pedal circuits. However, I am not a big fan of mere clone pedals. I tweak vintage pedals a little bit to make them work with modern music. I pay homage to legendary pedal builders by modifying their circuits a little bit. I want their pedals to blend with modern music.
Eigo Matsuo from Lemon & Ginger